The Internet is a big place when it comes to searching for something. You get loads of options and varieties, which makes things sometimes tricky and difficult to get effective results. You would experience the same if you searched "Best Facial near me."
Going through search results, you realize that everyone is claiming to be the best, which is not true. Only one or two services can be the best, but many people need to realize this. As a result, they end up getting services from average service providers, resulting in a below-par customer experience.
If others can face this, you can also face it. If you don't filter out the results smartly when searching about facial or beauty services. This blog tells you the smart ways to extract the desired results from search results. If interested, read out this blog to the end.
Be Location Specific

Suppose you are based in Toronto, Canada. When performing a query on search engines, you need to be more specific about your location. For instance, if you need to search for facials.

You would search "Best Facial in Etobicoke" or "best facial spa in toronto." Thus, you would get the results of salons based in Etobicoke or Toronto. Otherwise, you can get irrelevant results consuming your time if you don't put the exact locations.

However, for better results, being location specific is the first ask.

Check The Portfolio

Once you get the results nearby or matching your location. The next step is to go through the portfolio of the service. You need to confirm the services you seek and whether the salon provides the same services.

Suppose you seek the services of laser hair removal, massage facials, or hair dye. You would go through the services catalogue of that salon to confirm the name of the service before going there.

Sometimes the names of the services can be confusing and similar to other services, i.e. hair extension and hair dying. So you need to ensure they offer the services that you want.

Compare The Prices

Most of the time, customers don't compare the prices of different salons. This results in customers paying more for the services they could get at lower prices if they compared the prices earlier.

Usually, salons offering the same services charge different prices. Some charge very high, and some charge reasonably, depending on the brand value. If the brand value of a salon is high, then it will charge accordingly. And if some salon's brand value is low, it will charge low. But it doesn't mean the salon charging low provides a below par quality services.

The salons take advantage of their reputation and charge as much as they want. Therefore compare the prices and book an appointment with a salon offering quality services at low prices.

For example, when you search "facials prices in Etobicoke" or "price of Facial in Etobicoke.". You get different prices for the same service. You must book an appointment for good services at considerable rates instead of going for too high prices or too low.

Check Reviews

The best way to know which salon is the best is to check the reviews. Before finalizing an appointment, check the public reviews on the salon's social media pages. So far, this is the best way to know whether the salon provides quality services with satisfactory results.

Reviews are the feedback of the customers that have been to that salon.  If the reviews are positive, the service is satisfactory. If not, then you should look for other options.

Nowadays, every service has social media handles, i.e. Facebook and Instagram. Visit these handles to know the customers' opinions. You can also ask those who have been there whether this salon's facial is good for the skin or about other services.  Until you don't get satisfactory answers, don't go there.
Search Engine Formula
It is a general 4-step formula for effective results when searching for something. However, we are concerned about beauty services, so our focus is on beauty treatments, but this formula is applicable everywhere. Still, we would like to mention a salon to make things easier. That offers the best facial treatment in toronto and Facial in Etobicoke at affordable rates.
Revitalize Clinic & Day Spa
The new destination for customers who love to maintain themselves. The Revitalize Clinic is heaven for ladies wanting to get beauty treatments. Revitalize is a new beauty salon, but it is already one of the best salons in toronto.
We deal in all the services whether you want a massage, hair treatment, hair removal or facial massage in Toronto. The Revitalize Clinic & Day Spa aims to provide customers with the most satisfactory results.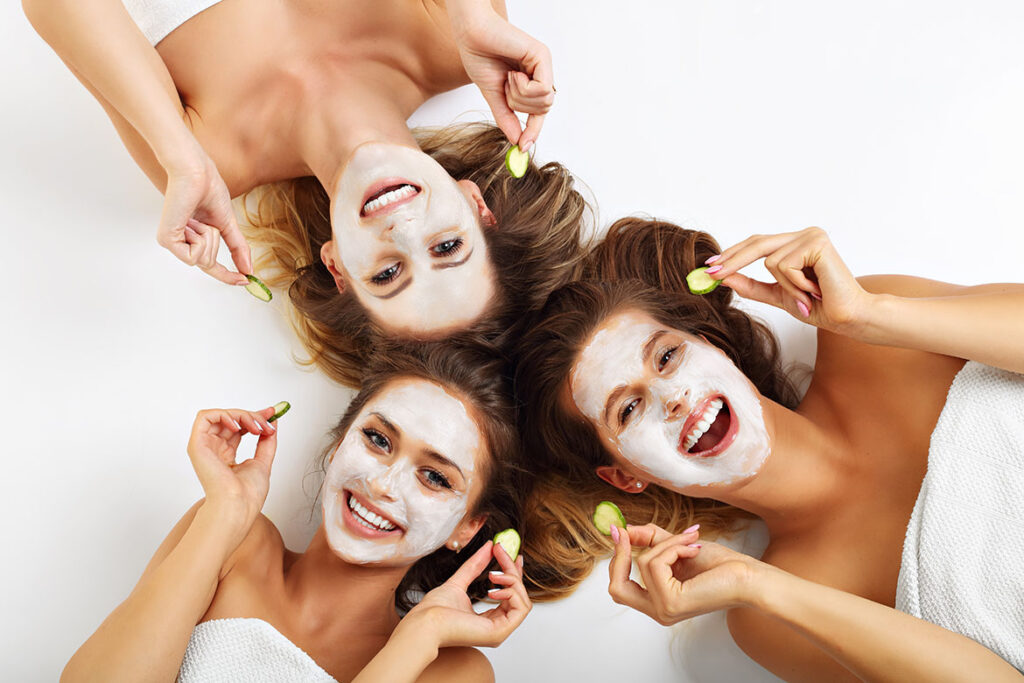 We know as a woman, it is sometimes difficult to find time for yourself. The daily life routine, job, house chores and kids may not allow you to take care of your body. But we do.
Getting our services and booking an appointment is quite easy compared to others. Our customers can walk into our salon without waiting hours for their turn in the waiting line.
The Revitalize Clinic & Day Spa offers what customers want, i.e. quality & fast services, affordable prices and an easy-to-go booking process. Do not wait anymore; book an appointment and give your skin the glow it deserves.
Ending Notes
It is always confusing which service to consider when searching on a search engine. The results in bulk with too many options make our minds perplexed. Therefore to help our readers, we enlist several ways to extract the most effective results from search engine results.
After following this formula, whether you want a Facial in Etobicoke or searching for a facial spa in toronto. You can easily extract your desired results.